Papigo the traditional village in Zagoria
One of the most beautiful and popular villages of Zagori is Papigo village of the 14th century, built on the slopes of Tymfi at an altitude of 960 meters.
It consists of two "neighborhoods", the Big and Small Papigo.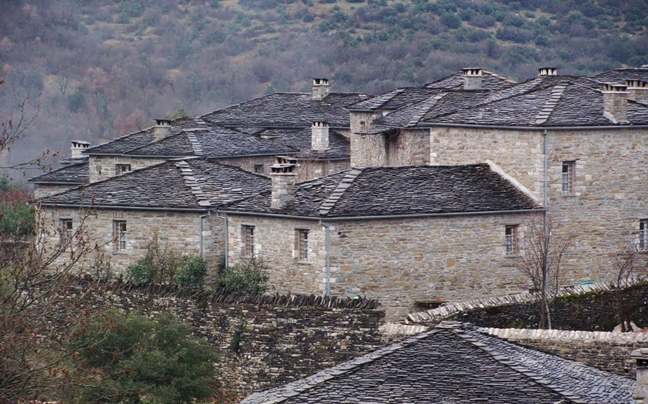 Papigo has a developed tourist infrastructure and as the starting point for excursions to beautiful natural sites.
Stroll around the quaint cobbled streets with white houses and the old fountains, enjoy your coffee, dianychterefste the hospitable stone houses and discover the secrets of the region.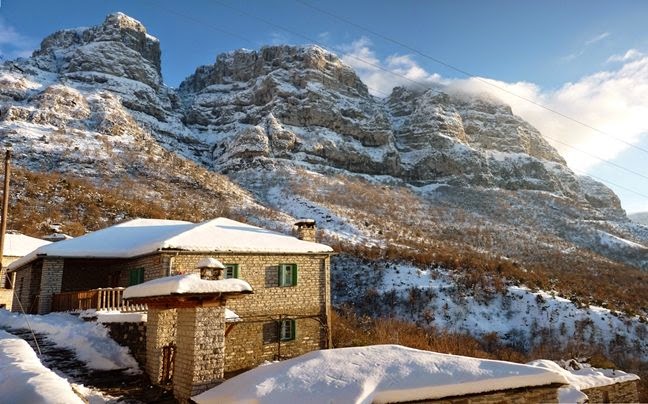 In the beautiful picture of the village contributes impressive formation of Astrakas with steep cliffs.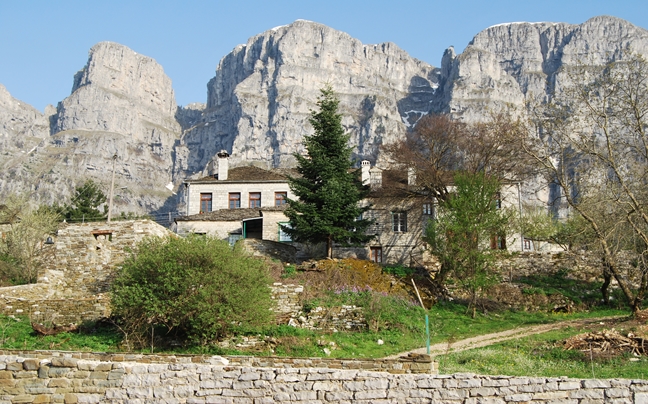 At the tops of Tymfi and Drakolimni starts from Papigo mountaineering route, which lasts for five hours while in the process of mountain path, at an altitude of 1950 meters there is a mountain lodge Tymfi.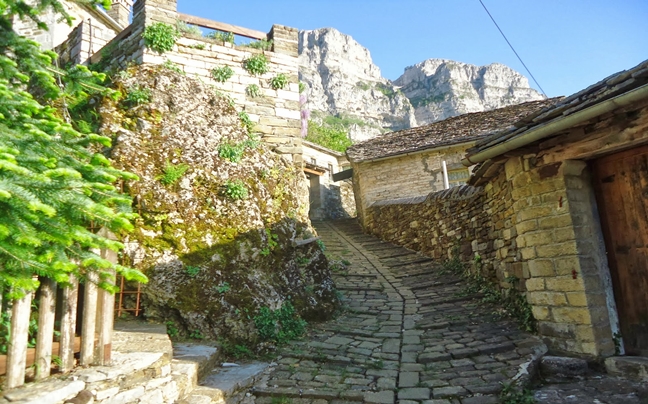 Famous point near the settlement are the fonts. These large cavities of the stream of Rogovou that fill water reminding small natural pools.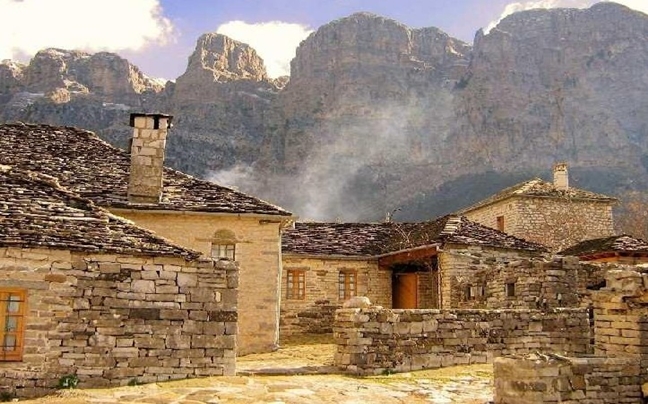 Interestingly, even presents the traditional bridge at the entrance of the village.