The small fishing village that has no roads and no cars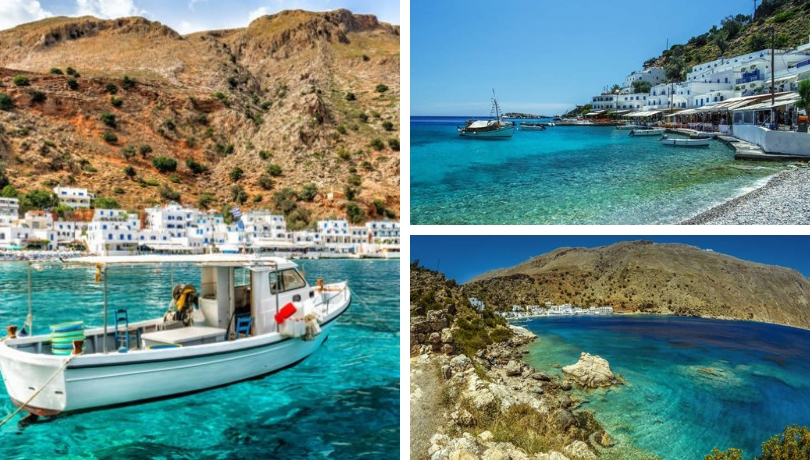 How would you like the idea of a place where the definition of absolute peace finds in it a full application? Loutro, the small fishing village in southwestern Crete (about 71 km south of Chania, in the province of Sfakia), boasts the picturesque landscape it still has today. And it makes it special.
Another reason that makes it special and attracts the interest of those who want to spend moments of true calm is the fact that there are no roads and therefore there are no cars. The only access to this is by sea by boat.
Although the fact, Loutro is not a village with permanent inhabitants, since it functions as a resort mainly in the summer months but also in public holidays during the winter season. However, it carries its own great story. It is located in the same place as Phoenix, the port of ancient Anopoli and Aradena, built in antiquity.
Its name took it from the many baths found in the area. During the Revolution of 1821, Chancelloria, the Revolutionary Commission that headed the Revolution, was headquartered in Loutro. Also, the Saracens pirates used Loutro as a lake to attack ships sailing south of Crete. The Venetians managed to remove the Saracens and fortified Loutro with a small fortress, the ruins of which exist until today.
If one wants to visit it, there are enough rooms, and there are picturesque taverns and mini-markets.