Loutro village: A popular resort with crystal clear waters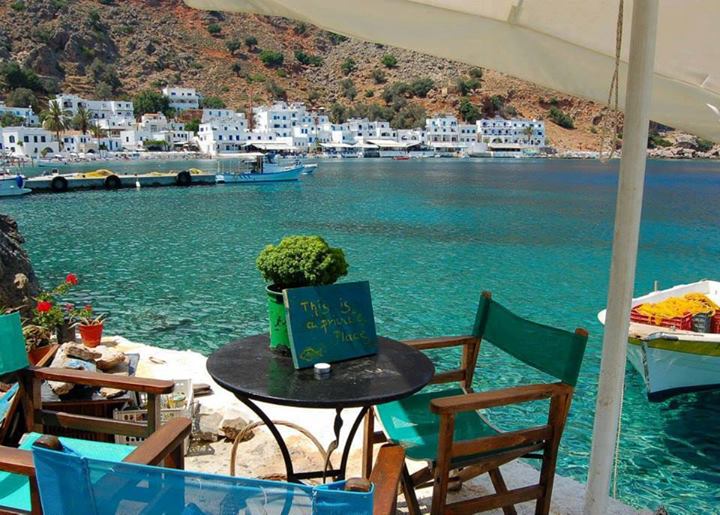 Loutró is a small seaside village on the south coast of Chania. Between Hora Sfakion and Agia Roumeli, where the Samaria gorge ends.
Crystal clear waters and the hospitality of the local people made Loutro a popular resort for many visitors.
In Loutro there is no cars or bikes… it is peace  for people need relaxation.
Trere are small hotels, apartments and rooms for accomodation and a few great taverns on the water's edge.
Visitors can enjoy the virgin beaches, archaeological sites, and gorges.
History
Loutro is a a village with rich history. This is the site of the ancient city of Phoenix, an important harbour in Hellenistic and Roman times. There is a small fortress whose ruins are still visible today. And another fortress  in better condition in Loutro is evidence of the Turkish presence here.
Daily ferry services are scheduled from Hora Sfakion to Loutro.
There is also boat connection with Paleohora and Gavdos island.
What to do in Loutro
In Loutro you can enjoing sunning, drinking cold beers and ouzo in tavernas while eating lovely seafood.
– A short walk to the Turkish fortress or a stroll to the ruins of the Venetian castle of Loutro.
With boat you can visit to the nearby beaches of Marmara and Glyka Nera. Glyka Nera is one of the most beautiful beaches in Crete and is usually popular with naturists.
Walk along the path to Glyka Nera or Marmara. It's an easy route and takes about an hour.
Take the ferry to Agia Roumeli and walk up the Samaria Gorge. This is known as the "lazy way", as it's only 3.5 km from Agia Roumeli to the "Sideroportes" (Iron Gates), the narrowest point of the gorge.
If you still not sure if you want visit Loutro just see following images…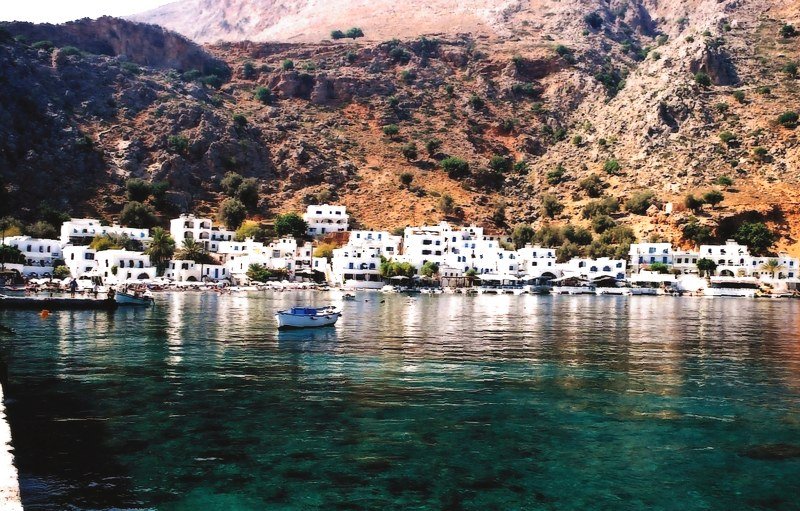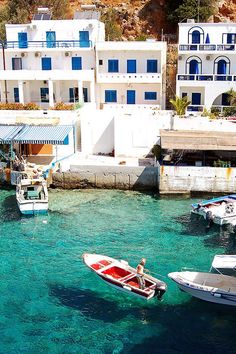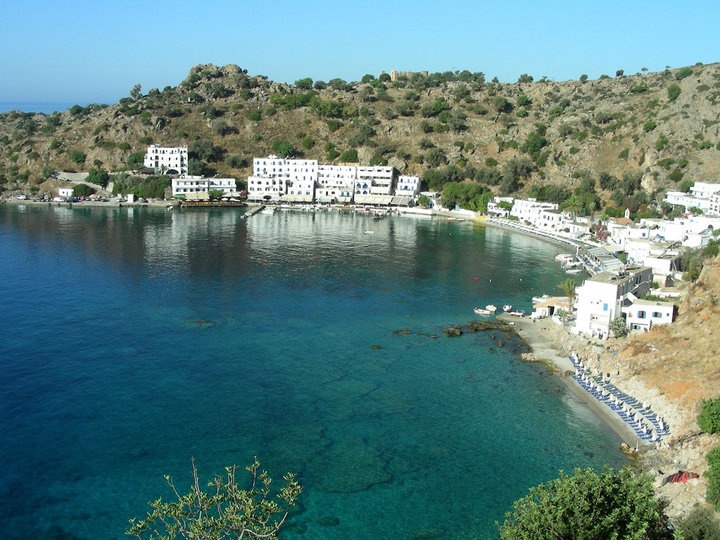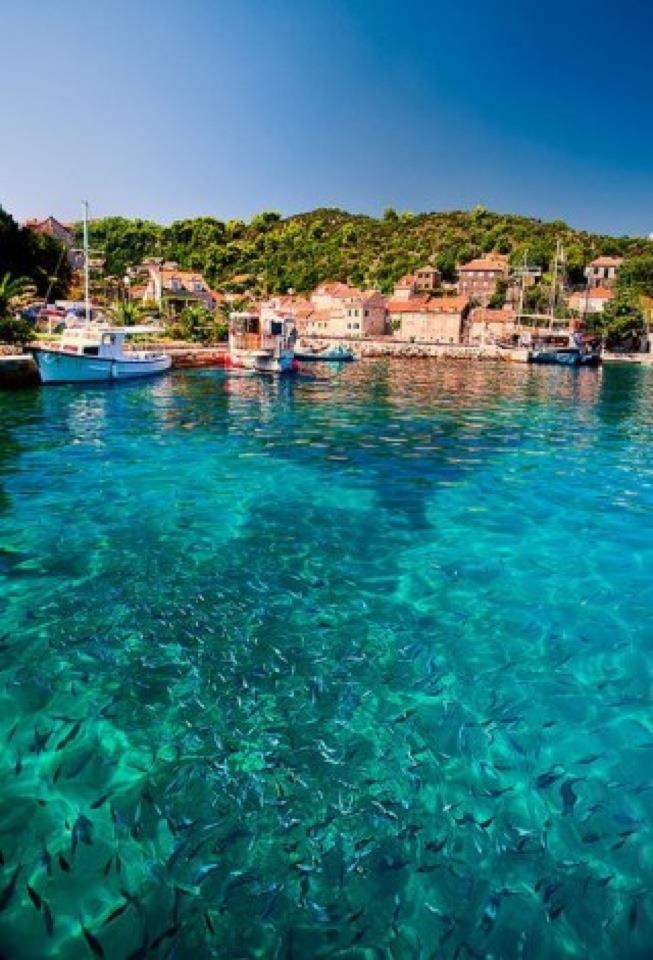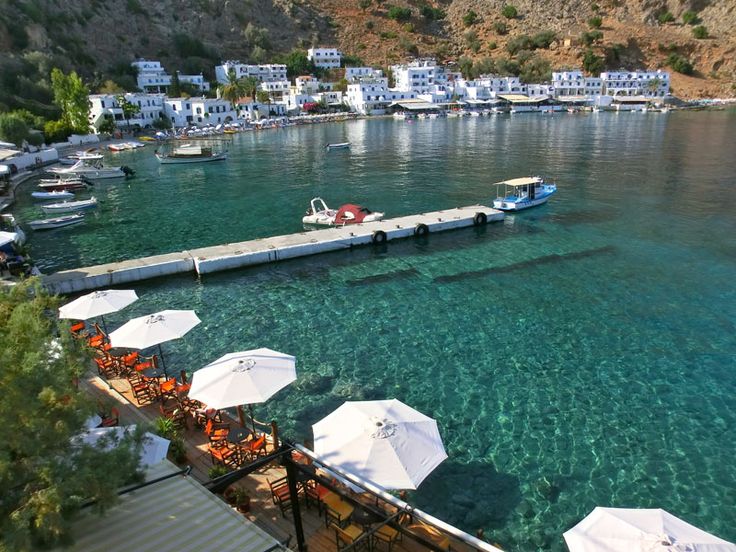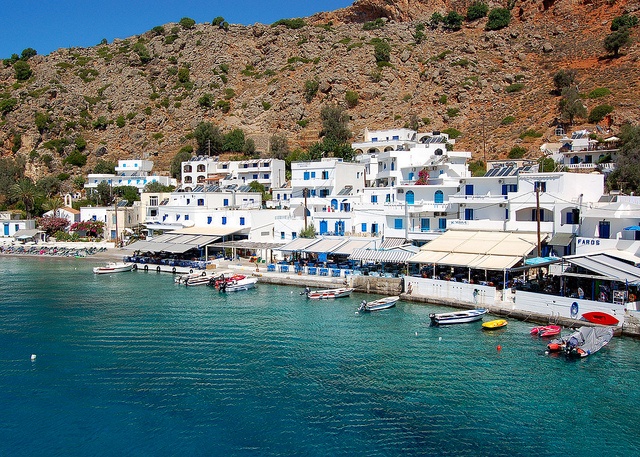 Images via: pinterest