The Healthy And Original Greek Salad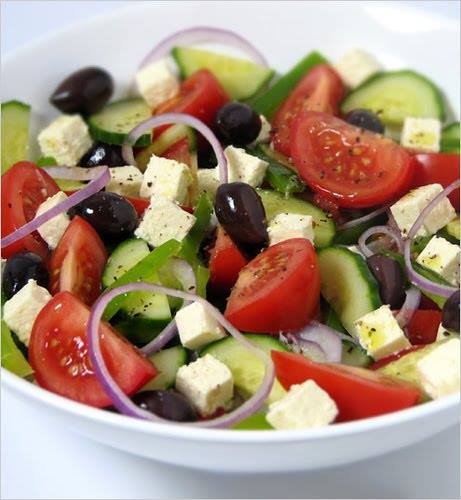 Ingredients:
3 tablespoons extra virgin olive oil
1½ tablespoons lemon juice
½ teaspoon dried oregano
¼ teaspoon sea salt
¼ teaspoon freshly ground black pepper, and extra for garnish
3 tomatoes—cut into wedges
¼ red onion—sliced into rings
½ cucumber—sliced into thick half-moons
½ green pepper
4 oz (120g) feta cheese—cut into small cubes
12 Crete or kalamata olives
Preparation:
Healthy Greek salad is so easy to make it. Place the olive oil, lemon juice,salt, pepper and oregano in a small jar with a screw-top lid and shake to combine. Place the salad ingredients in a large bowl. Pour the dressing over the salad and toss gently to combine just before serving.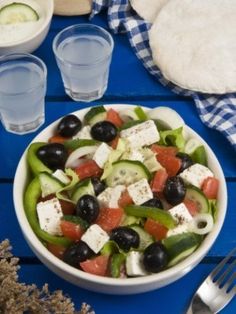 Images via pinterest