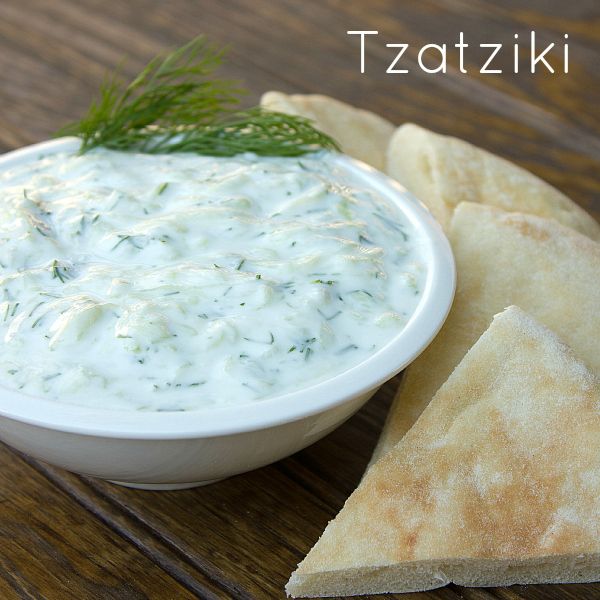 Tzatziki is one of my favorite Greek dips. Perfect for your holiday parties… when everything else seems to heavy, this dip is cool, creamy, and fresh! Can be served with grilled pita bread or raw vegetables for dipping. Also used as a sauce to accompany lamb or chicken kebabs, gyros or pita sandwiches made with chopped fresh vegetables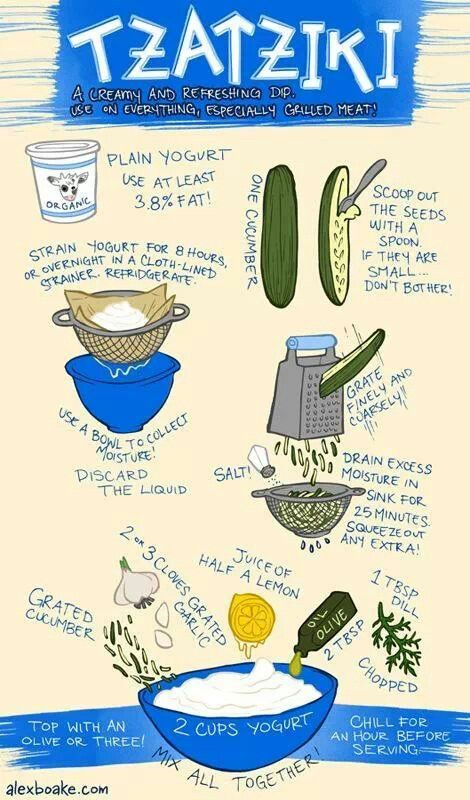 INGREDIENTS
4-5 cucumbers
5-6 garlic cloves
1 kilo plain yogurt
1 tablespoon salt
5-6 tablespoons olive oil
5-6 tablespoons viniger
PERFORMANCE
We first wash the cucumber then we peel of the green part and then with a grater we grate the cucumber and we leave it for a little in the strainer while we fix the others.
We then peel the garlic glove and we put them in the squeezer to squeeze and put it in the yogurt which we have put in bowl, we then add the salt,the oliveoil, and the viniger. We give it a little stir and then we put the cucumber but before we put the cumber we have to strain with our hands all of the water that the cucumber has and the put it in the yogurt. Give it a good stir up and its ready.
Enjoy the Greek tzatziki!!!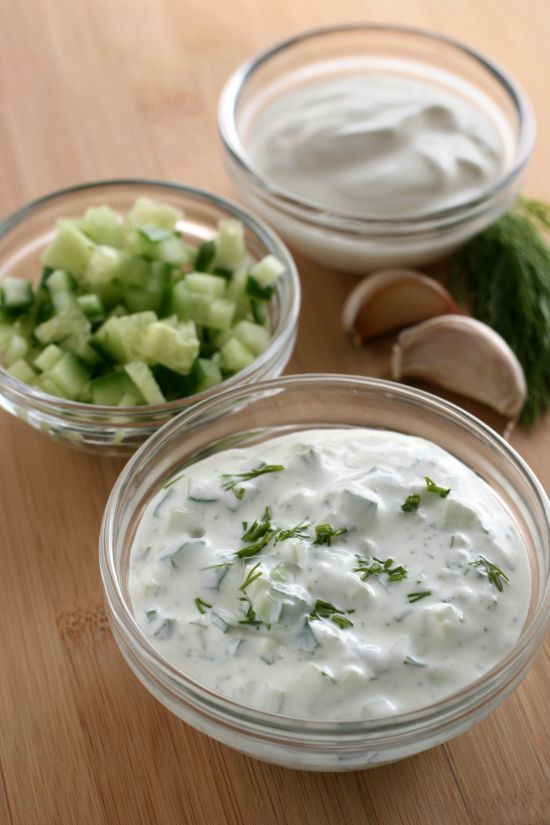 Images via: Pinterest