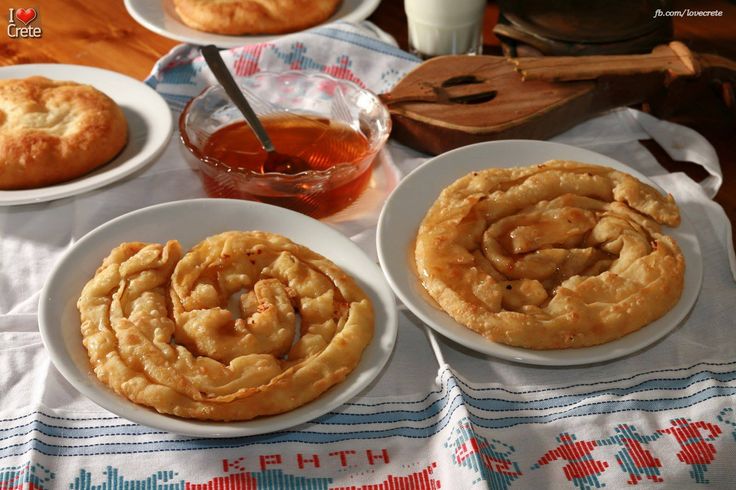 Sarikopites

a very popular and tasty "CRETAN COOKIE" made with dough and goat cheese (salted myzithra).
Sarikopites served without honey or sugar can be accompanied with the local red or rose wine.
With honey or sugar can be accompanied with the lokal drink "raki".


THE RECIPE
:
Ingredients
1-2 glasses of warm water
1 tps salt
½ of lemon juice
500gr Flour
Xinomuzithra 300gr
performance
 We first put in the bowl the water, then salt, lemon juice and we stir them together.
We then start adding the flour little by little until the mixture starts to become a big ball.
We then let it rest for ½ hour and cover with a towel  the bowl.
After it has rested we start grabbing a little of the mixture and we open it up to a big thin pastry  and the we add the xinomuzithra we cut it in thin strips and fold it and then we twist it into a wheel.
After we put in a pan oil half way and we start frying them until they go golden brown.
 Bon appetite!!!