Mithymna (Molyvos): A Traditional town with color and romantic atmosphere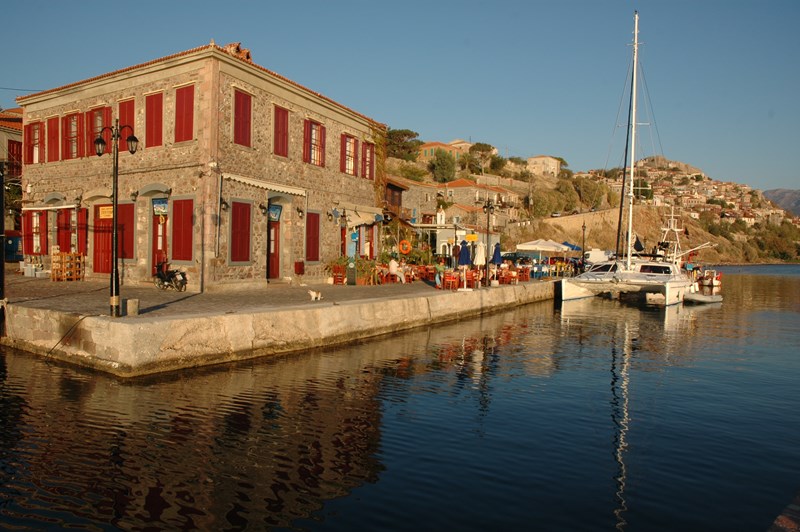 Traditional preserved medieval town with color and romantic atmosphere, Mithymna, known as Molyvos, preserves its image over the centuries and has loyal friends. Inhabited since prehistoric times , has been one of the most important ancient cities of the island, home of the famous lyric poet and citharoedus Ariona ( 7th-6th century BC.) . The impressive fortress on top of the harbor with fishing boats, the stone houses and mansions, really architectural ornaments, quaint cobbled streets enchant vacationers of Lesbos.
NEED TO KNOW
Swimming in beaches of Mithimna and Dolphins. Also in Eythalou and Holy Anargyrous.
Health spas-chloride radioactive source (water temperature: 43.6 to 46.5 degrees Celsius), suitable for rheumatism, arthritic and gynecological diseases, sciatica, lumbago etc. Details.: Mithymnas Municipality, tel 71313.
Cultural events at the fort, the summer.