Agathonisi, an ideal place for nature lovers and walkers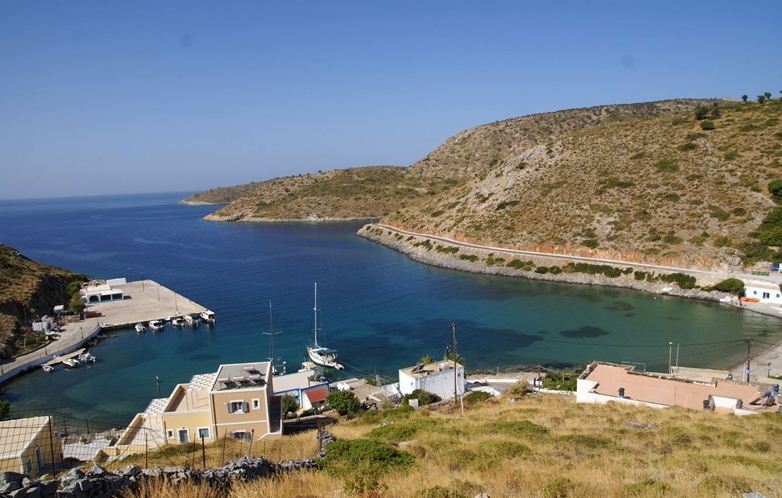 A dot of land, which defines the borders of Dodecanese and Samos, a small, untouched paradise, with people are honest "good" in the ancient sense of the word, as it represents and the name of the island. Agathonisi is the northernmost island of the Dodecanese islands and is located very close to Samos.
Main features of the island is deep marine partition and many sheltered bays, in a 32 kilometers long coastline.
There are two settlements: the Big and Small Agathonisi with 158 inhabitants (2001 census) which are the namesake community subject to Kalymnos province. The island maintains connectivity with the barren Dodecanesean line or local routes from Leros and Kalymnos and also from Samos. Agathonisi also includes mikro islands Psathonisi, Round, Gull, and Rabbit Day.
The tourism development is very slow, mostly because of the difficulty and high cost of transportation of construction materials. Just in 1980 purchased the island elecric generator. Regular visits are sailing boats and yachts.
The hospitable people engaged in agriculture, animal husbandry and fisheries, live in three settlements: the Grand Village in Little Village and St. George, the picturesque harbor.
For swimming in Agathonisi offered St. George (near the harbor), the Cave and Gaidouraflakos (Gaidourolakkos) southwest of the port, the beach Tsagari (shoemaker), southeast of the harbor and the bay of Poros, in the eastern part of island.
The perfect island for relaxation and slow fife rates. Enjoying swim, sun, fresh fish, and good company with local people.