Thirasia: A small Santorini of 1960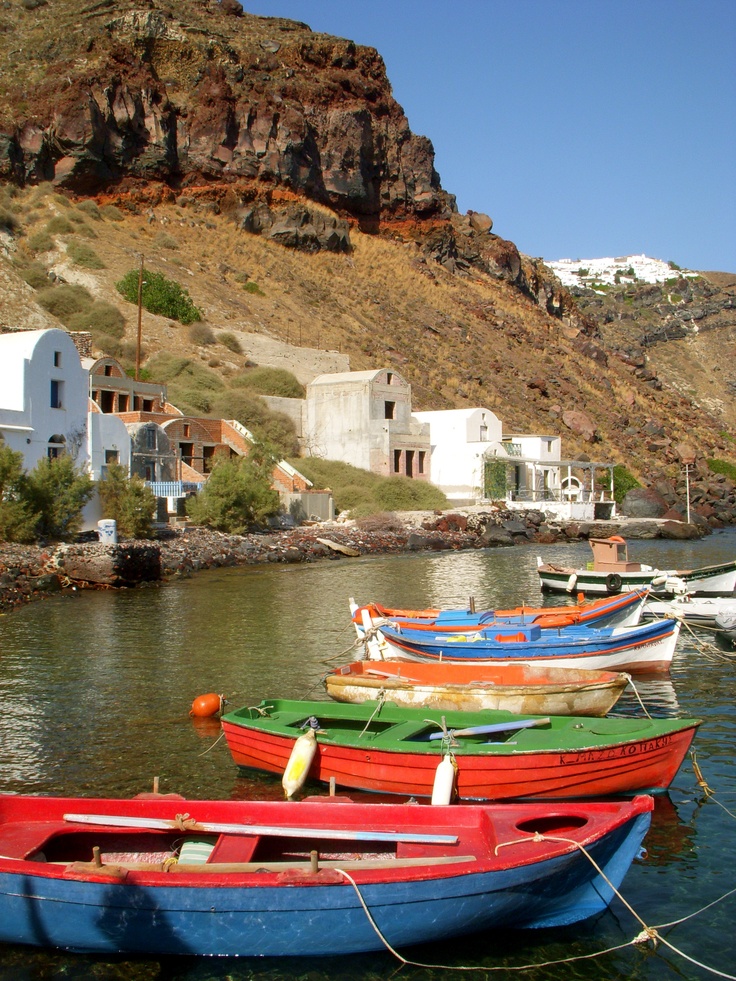 A small unknown island off the premier global destination Santorini. And yet ultimately seems so distant Therasia.
In everyones mind Santorini is t the destination that will want to visit with his or her mate , admire the enchanted Oia sunset , relax , overlooking the spectacular caldera of the volcano. But howmany that making their holidays in Santorini experienced a small unknown island located next to them .. and yet ultimately seems so distant .. talking about Thirasia.
We visited some time ago  Oia and the small boat crossed over Thirassia . The journey by boat is not over 15 minutes. And there we were in the streets of bustling and colorful Oia, sundently we found ourselves in just minutes on another world. A place reminiscent of black and white photographs of Greece in 1960 . Thirasia remains an authentic beauty  , while the island is a miniature of Santorini.
Thirasia is a little bit off the west coast of the ancient Round , which was cut off after the earthquake of 1500 BC . With Santorini and Aspronisi complement imaginary circular shape of the Round .
It has therefore also Therasia the caldera , on top of which stands Manolaw, and Hora . The view from there is spectacular to the caldera of Santorini and all villages hanging from it, Fira, Imerovigli, and Oia.
Walking through the streets of Manola 's is not hard to imagine just how  was the Santorini before the hordes of tourists and the development of flood . Churches , cave homes and stores , small grocery and bakery are images that can not afford the current charm for long. So hurry visit it..
From Manola if you are little athletic, is not a hard to descend 270 steps around the seaport bosom , which was the old harbor. Here moor boats bringing visitors to enjoy fresh fish and local delicacies in the taverns of the picturesque harbor.
If you finally decide to stroll Thirassia 150 residents , you could combine it with some of the festivities : In July  the Holy Sunday at Manola , on 20 July the Prophet . Elias in Kera , on August 6th , the Transfiguration in Agrilia, and the 15th of August Tripiti Panagia Kera .
useful
Thirasia administratively belongs to the community of Oia ( tel : 2286029143 to 2286071228 )
Do not expect to find in Thirasia accommodation ( for now at least) , unless you bet on hospitality .
The island is ideal for a daily walk and to find out more visit Oia Community Bureau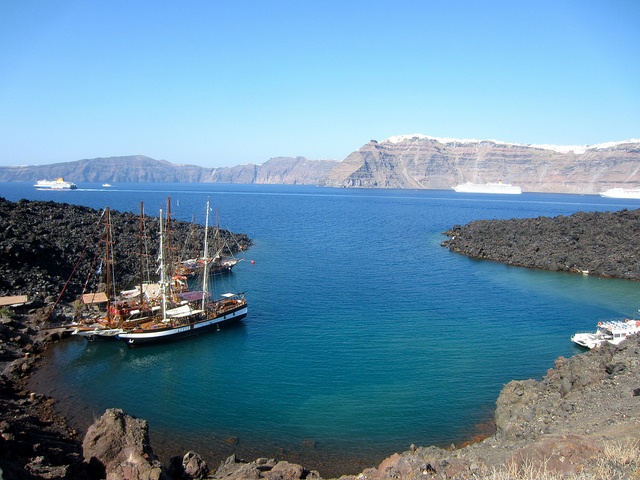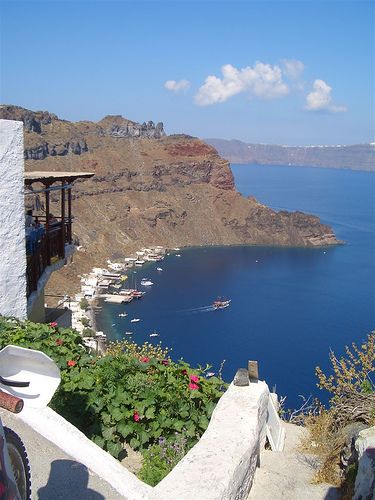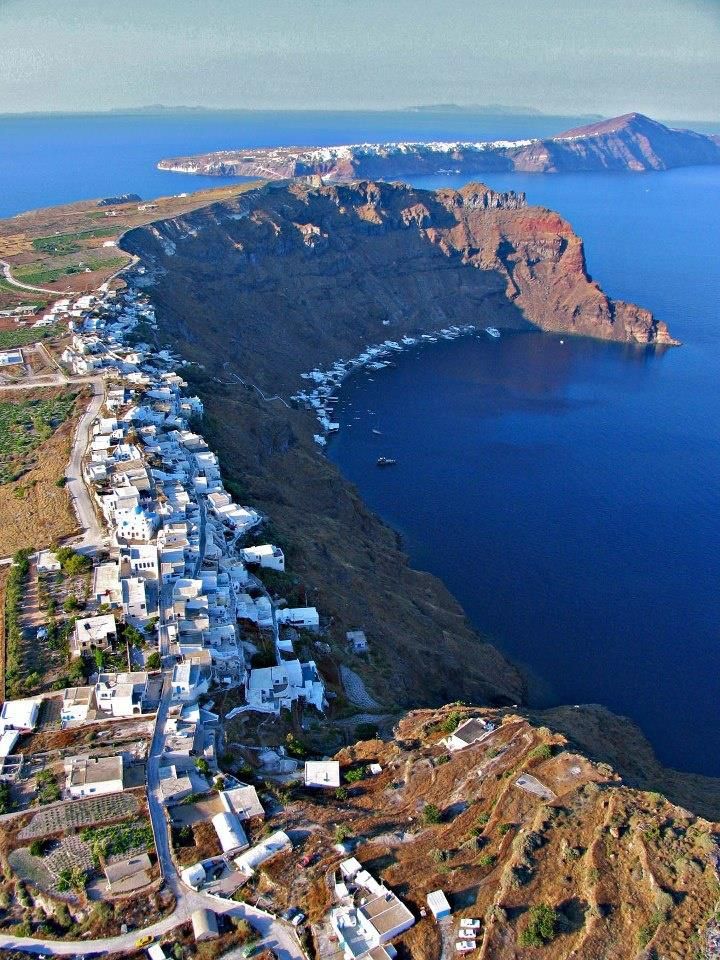 Images via: Pinterest