Delos an Island with Fascinating Greek history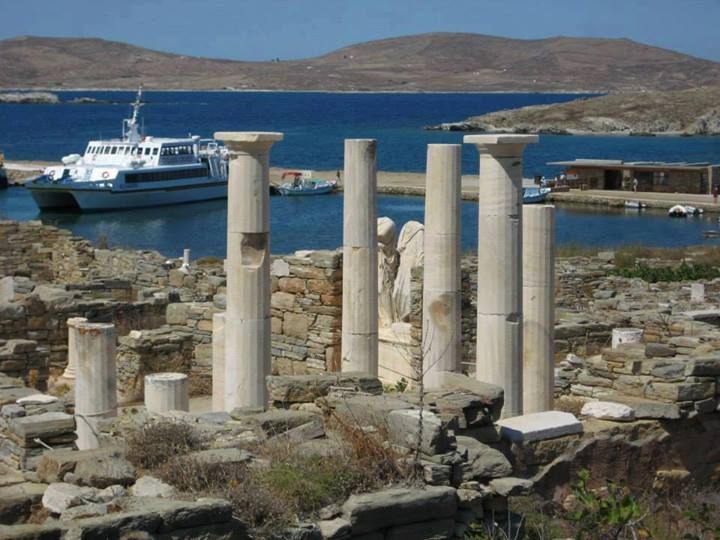 From its union with Zeus Leto aquired Apollo and Artemis. Hra put the terrible serpent Python and chased her throughout the pregnancy,  eventually with the help of Athena which was transformed into a wolf arrived at Delos, where she gave birth to her two children.
Delos is located in the heart of the Cyclades, between Mykonos, Tinos and Syros.
The entire island is an archaeological site, with main attractions
The area of ​​the sanctuary are the ruins of three temples

The Propylaea by buying Kompetaliaton

The Stoa of Philip

The horny altar

The Artemision

The lake district of the small temple of Leto and the famous "Street of Lions" with nine marble lions (only five remain today)
The Museum Delos kept the findings of the excavations on the island.
The island has a canteen with water, soft drinks and sandwiches.
The island does not allow night  accommodations there. To get there you will get a boat from Mykonos and the entrance to the  visitors  are allowed from 8am  until 3 pm, so the guards  can empty the  space. (The exception is of  one night a year, usually in August with the full moon).
Since 1990 Delos, is a UNESCO World Heritage Site.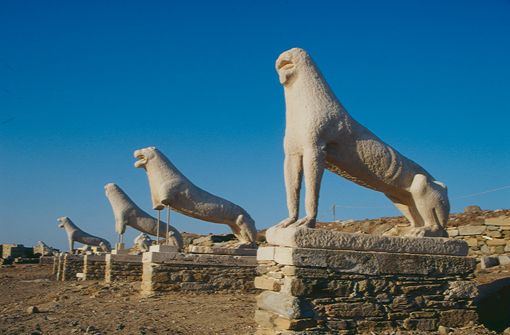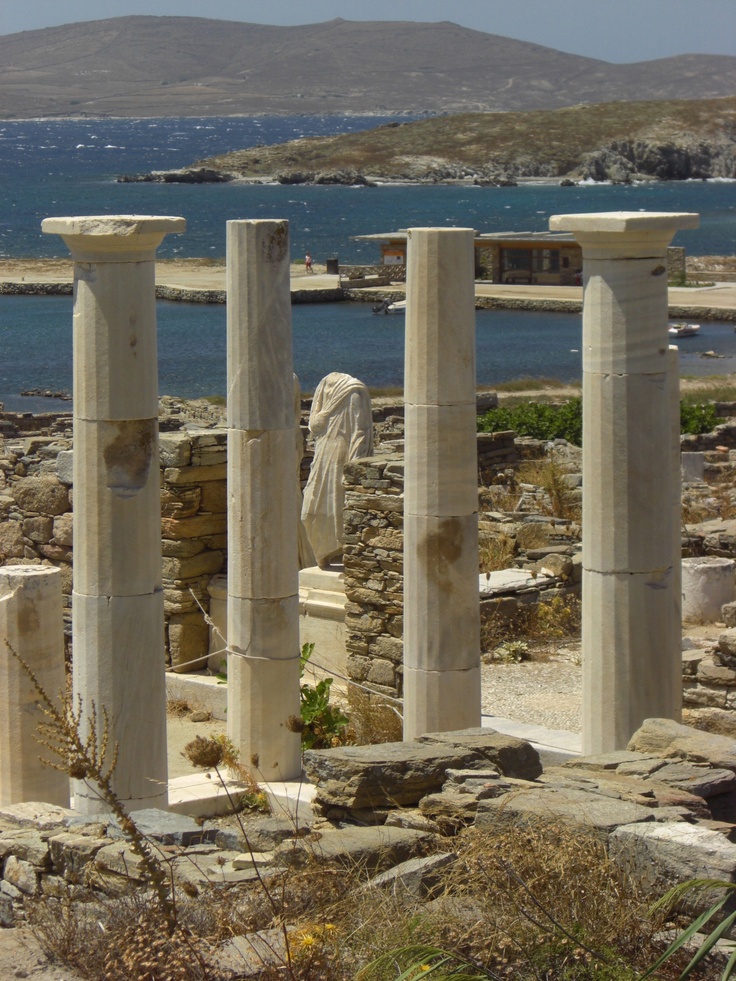 Images via: Pinterest