Symi the Castle of the Knights and the little fisherman Michalaki
Symi is a beautiful, small and tranquil island, like painting the edge of the Aegean Sea, with colorful graphics neoclassical houses are built along the slopes of the surrounding hills and the particular architecture of that travel in one place, as if it was really magical.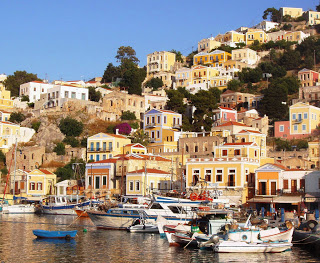 The island is mountainous and rocky. Highest Mountain Lookout is almost splits the island in the north and south.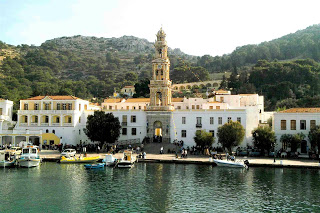 At the top of the hill in Ano Chora, dominated by the ancient citadel, the remains of which the Knights of Rhodes in 1407, they built their castle was a defensive fortress accommodation.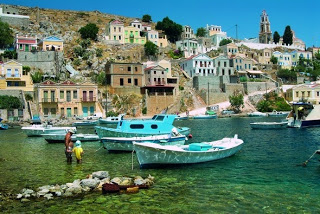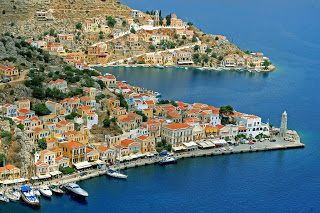 The natural harbor is Gialos, around which is built the largest settlement amphitheater on the slopes of Mount Lookout. The houses, two and three floors, with tiled roofs and balconies with simple iron bars and are a historical settlement.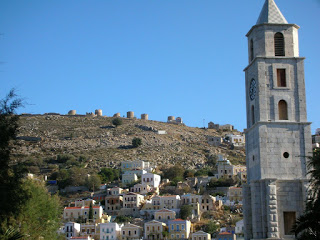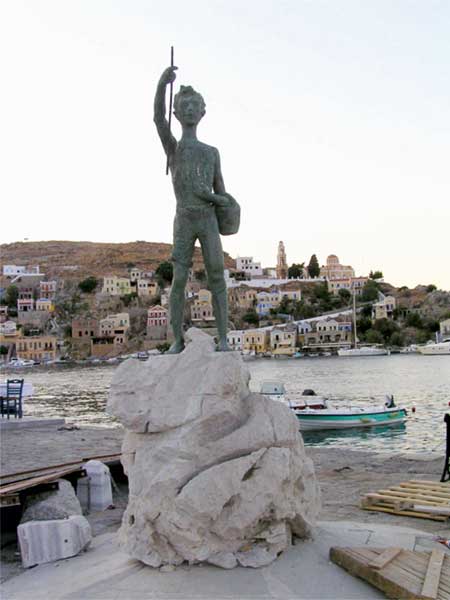 In Gialos stands the Clock Tower and in front of the statue of the little fisherman, Michalaki, and the belfry Evaggelistria on the right side of the port. In the square of Campos, you will see the Town Hall and next to the Maritime Museum of Symi.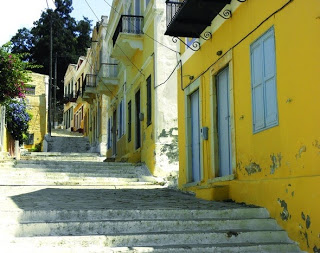 Climbing in the Village, is the Kali Strata, consisting of 500 stone steps.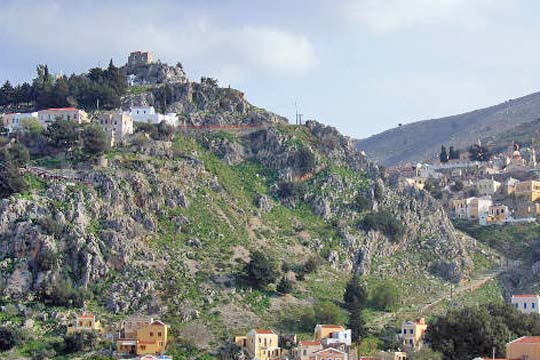 Today on the island there are five settlements: Symi, the Emporio, the Marathounda, scope and Panormiti. Simi is famous not least for its clear waters and bays. The most beautiful beaches are:  Agios Emilianos, St. Basil, St. George, Marathounta, Nanou, Nos,
Panormitis, Pedi, Nimborio, Surname, Maroni, Agios Nikolaos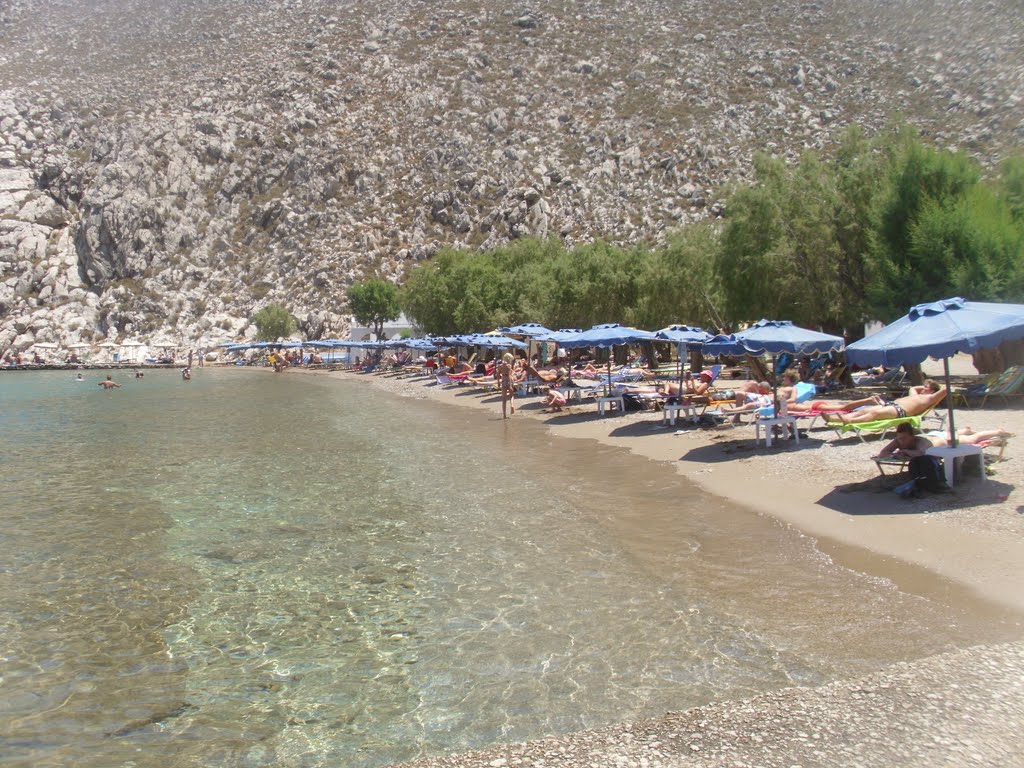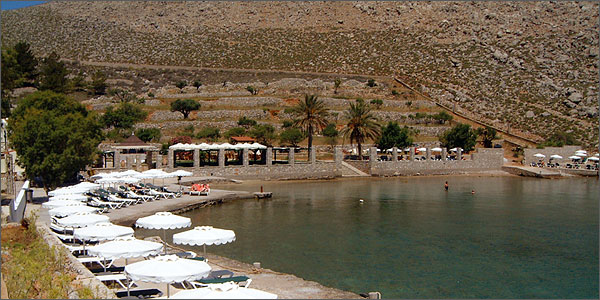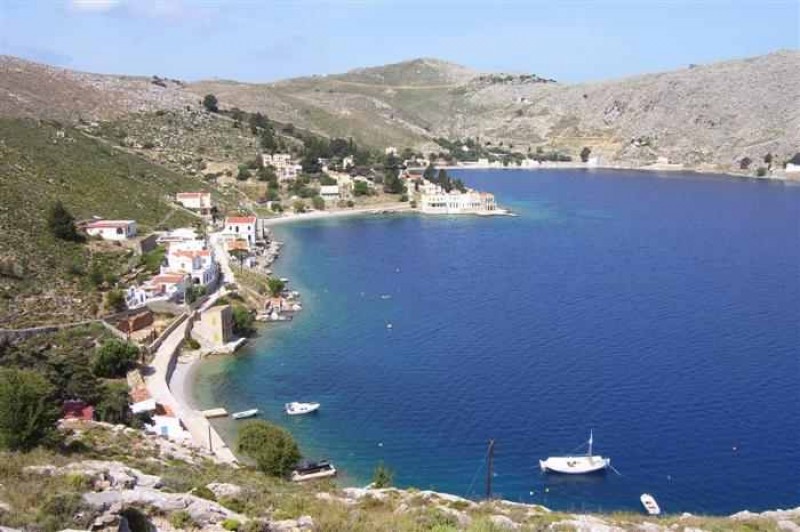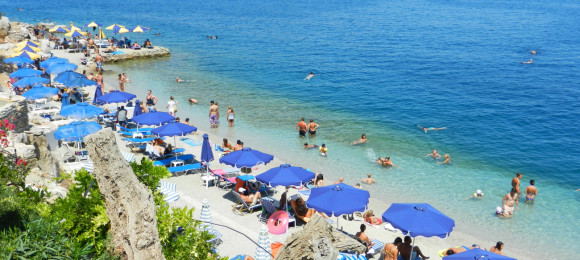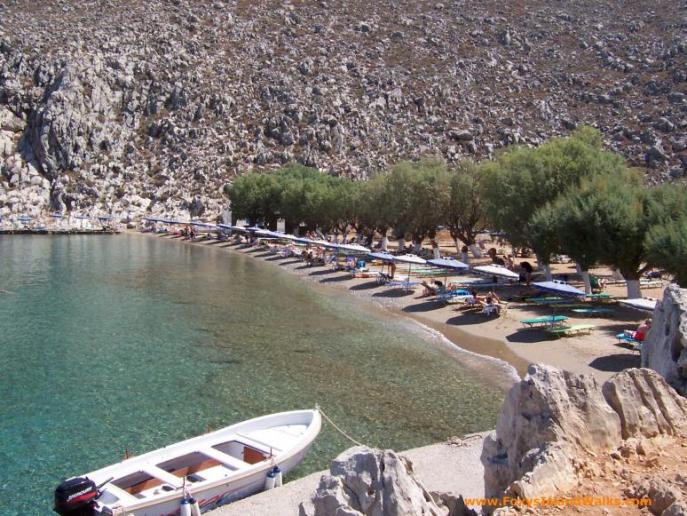 The whole Symi and islets situated around it have been declared archaeological sites from the Central Archaeological Council since they have 159 seats, space and mnimeia- that record the history of the area from prehistory to modern times.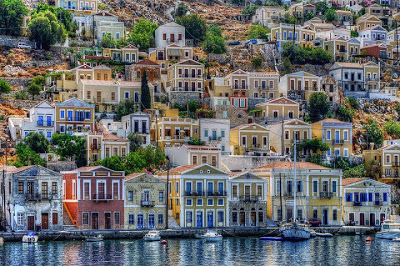 Stroll the shore, between the mansion to admire the largest preserved settlement of the country.
Try local delicacies such as Symi shrimps, prickly pear liqueur, akoumia (donuts from local honey), gaellopites (fried pies with smelt), rooster pastitsada, and seafood.
Browse the Lookout, the highest mountain of Symi, which gives the opportunity to admire a different view of the island, with a rich forest of pine and cypress trees and scattered white chapels.