Isle of Panagia: One of the most special Greek islands

Isle of Panagia: One of the most special Greek islands
The must-see attraction that stealing glances
A picturesque and seaside town in the prefecture of Preveza, amidst its unique natural beauties and rich historical tradition, it still has something to cherish on the cake of its natural beauty.
For Parga, the reason for its island color and romantic atmosphere, which is next to traditional houses, cobbled streets and its castle, has a small island in the harbor of the harbor so you will never forget it.
The Isle of panagia with the homonymous church and the ruins of a small fortress just across the famous resort undoubtedly steals the show.
It is a beautiful and verdant islet in front of the port of Parga and it is impossible not to see it.
The homonymous chapel with the picturesque bell tower and parts of the small castle built by the French in 1808 invites you to its world, a world of peace and tranquility.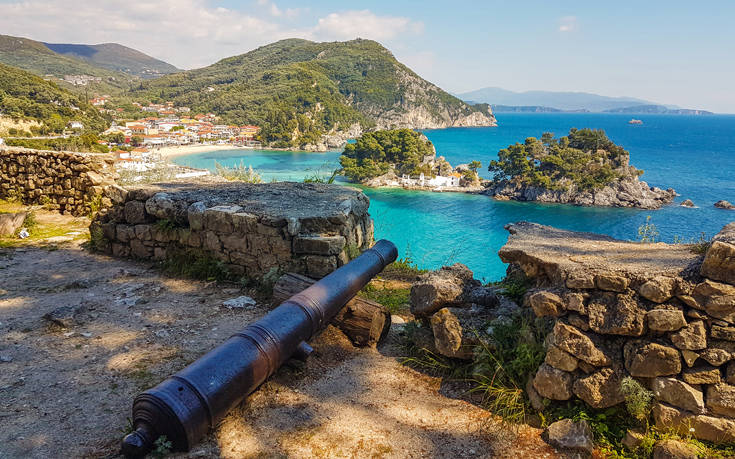 Offering at the same time a completely different view of Parga, which you can admire in all its amphitheatrical splendor, opens to its colorful houses beneath the Venetian castle.
The Isle of Panagia is accessible by boat or even swimming and will surely reward anyone who landed on its historic stones.
The dense vegetation of the small island has covered the remnants of the French castle, but its enclosure, gate, and barracks are still preserved.
The Isle of Virgin Mary gives another touch of scenery to Parga, a place to explore …