Top four beaches you have to see in Zakynthos island
Zakynthos or Zante, is the third largest Ionian island and many tourists believe that  Zante is one of the best destinations in the world. Zante offers you all. Excellent cuisine, the well known Greek hospitality and the best and most beautiful beaches of the Mediterranean. We have singled out five beaches that you must visit if you find yourself in Zakynthos.
Tsilivi beach
Tsilivi is a lovely sandy beach is about 5 km north of the city. Very rich in amenities and attractions, ideal for family relaxation and swimming. The beach is packed with fine restaurants, cafes and other amenities that will make your stay on this beach much more comfortable.
St. Nicholas beach
This is definitely one of the best organized beach on the island. The ideal and favorite beach among young people enjoying various  water sports, beach volleyball, good time or vacation in the shade of the many bars in the vicinity.
Navagio
This beach really need no introduction. Repeatedly voted the most beautiful beach in the world. In a word, a miracle of nature. Turquoise waters and fine white gravel I urge you to this beach again and to love her back.  You can access this beach by boat, the lines are regular. Do not forget to bring along water and food but also keep in mind that in this band once very strong currents.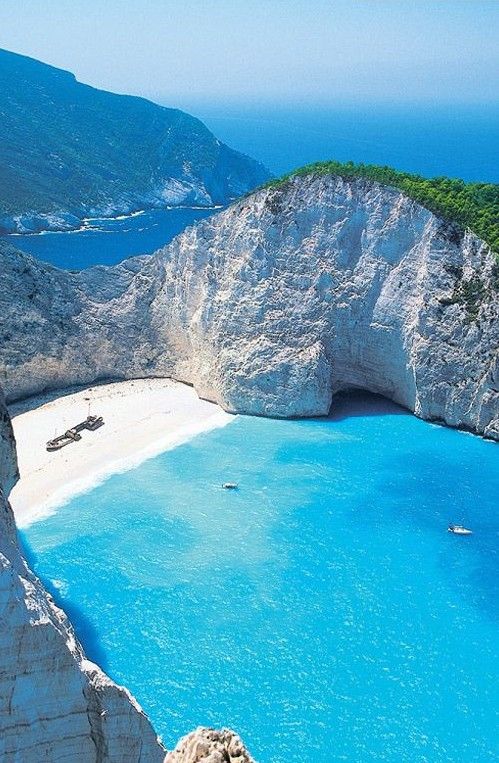 Blue Lagoon
Accessible only by boat. Located on the northern tip of the island. Ideal for diving enthusiasts. The surrounding white rocks under the sun can create magical scenes with color palette of blue, turquoise to green.
Images via: http://serbiangreek.in.rs