Poros, an erotic and serene Island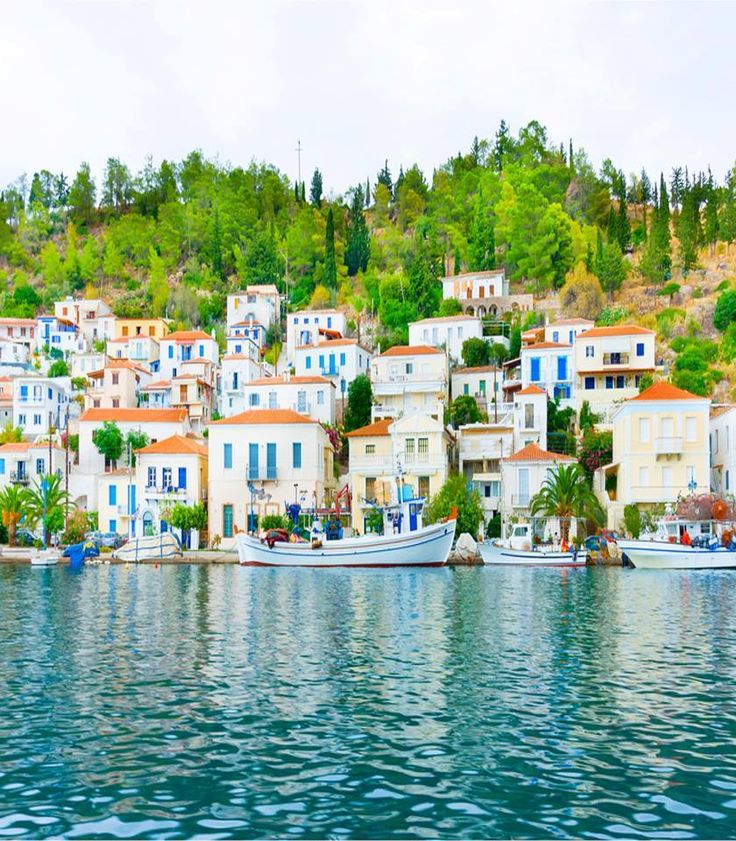 Do you feel in love? If so, start now to Poros, love, and serene.
The beautiful beaches, turquoise waters, dense vegetation and low hills make up an idyllic landscape.
Poros owes its name to the narrow passage ("resource") that separates him from the Peloponnesian coast.
The place of inspiration for major literary figures, the cosmopolitan Poros with the great maritime tradition charms those who know him with the Aegean architecture.
The capital and port of the homonymous island, the famous town of Poros is built amphitheater opposite the Galata Troizinas.
The narrow sea passage between Poros and Galatas, neoclassical buildings, traditional houses, quaint cobbled streets, the clock tower compose a unique residential complex.
Frequent, small boats and ferries diaperaionoun the locals and holidaymakers from Galatas to Poros and vice versa.
You should buy: Almond, "karydato", buns, sesame, sweets and handicrafts.
Local tasty's: Fish and seafood, almonds.