Escape to the charming Epidaurus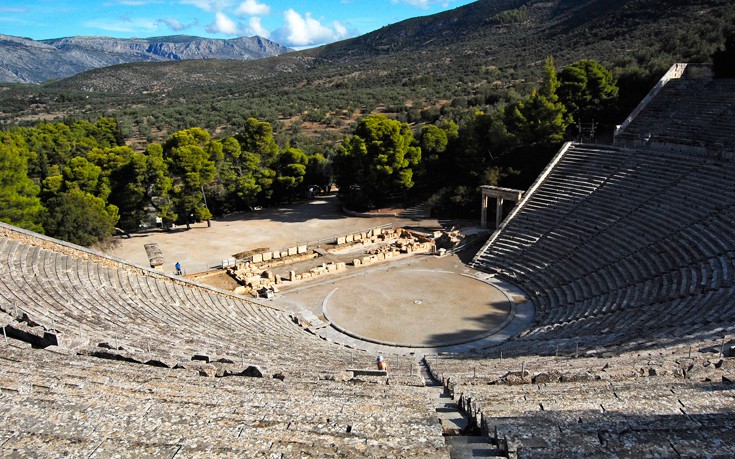 Epidaurus a journey through time
Listening someone to the word Epidaurus comes to mind definitely the Ancient Theatre. Apart from the famous ancient theater there are other reasons to visit this beautiful place.
The land of Epidaurus county Argolida is situated at the foot of Arachnaio, Top and Tithio, where, according to mythology, was born Asclepius. New Epidaurus is built inside of a steep cliff, in a position that made it invisible from the sea which is very close.
Very important attraction is the Castle of New Epidaurus, which in 1205 received the possession of the Venetians. New Epidaurus is located about 130 km from Athens and passing one of the beautiful forest of Sofiko reaches this different city in Greece.
Ancient Epidaurus in the northeastern part of Argolida is built on the ruins of the ancient city of Epidaurus and is a harmonious link between the mountain and the sea.
Clear blue waters and rugged beaches, historical and beautiful hillsides make the area an ideal destination for visitors.
The diamond natural beauty of the area combined with the history enchant anyone been there even for a few days.
The picturesque port, the pine-covered slopes, friendly people and scenic places in the region will fascinate you from the beginning of your visit.
The

beaches

are ideal

for

those who prefer

quiet

relaxation

while

trees reach

almost

into the water

.

Visitors can

also

wander

through beautiful

trails and

paths

that will bring

them in contact

with nature and

will

make him

escape

from everyday life.
Epidaurus Theatre
Of course

whoever

been in the area

must visit

theater

of Epidaurus

.

Built in

340

BC

It is

a gem

not only

for the region

but

for the whole of

Greece

.

The

best preserved

ancient

theater

has a capacity of

13,000

spectators and

is divided

into two parts

and

is considered the

finest

ancient

Greek

theater

in terms of acoustics

and

aesthetics.
It is
one of the
places in Greece
surely
must
know and
take a trip
through time
and history
…
The beauty
and
historical evidence
that will
meet
your every
step
will
fascinate you
.