The Castles of Methoni and Koroni
To the southwest of Messinia, in the first "leg" of the Peloponnese, we meet two beautiful cities. The pictures of  Methoni with delightful views over the Ionian Sea and the island group of Messinian Oinoussai and "colourful" Koroni, a mainland city with island style.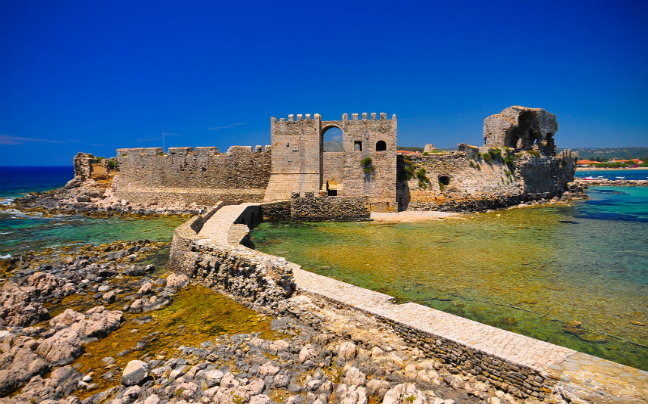 Methoni
Built by the Venetians in the early 13th century on a rocky peninsula, the huge castle, the largest in the Mediterranean, occupies the whole of the Cape west coast. The sides of the border the sea which faces the dry, while the north-facing shore, is a strongly fortified citadel.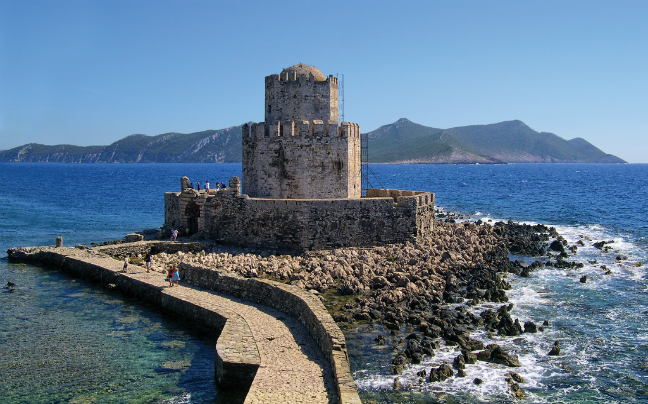 Here is the impressive entrance, a stone bridge with 14 arches – built by the Venetians in the location of the oldest wood – to link the castle to the mainland. The imposing gate of the castle decorated with reliefs – Singles walled lion of St. Mark, symbol of Venice – is the most impressive point.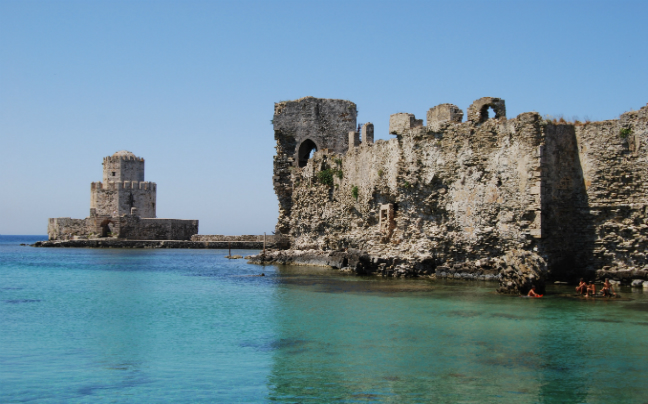 The scenic uphill path that starts from the pier, takes us back centuries as we meet both parts of the Byzantine castle that existed and ancient fortifications. The narrow streets lead us to the main gate of the castle, on the north side.
Koroni
From the finest examples of Venetian fortress architecture of the few castles that survived into their homes and churches, the castle of Koroni, overwhelms with its imposing volume of nearly the entire Cape Akritas, at the southern end of the Messinian Gulf. It was built by the Venetians in the 13th century and reinforced by the Ottomans in the 16th century.