Mykonos the island of winds, and celebrities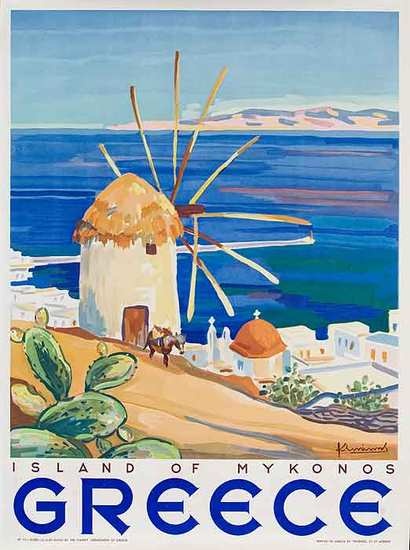 Mykonos the island of winds, celebrities, mad fun and windmills. Walking through the narrow alleys do not be surprised if you wander near the Sandra Bullock, Ryan O'Neal or Oliver Stone and many others. Famous all over the world, Mykonos attracts close to the biggest names in show biz since the mid-50s even when the insatiable Greece began to draw the attention of the international jet set.
Everyone considered our country ideal for rest and relaxation so the streets of Mykonos transformed into a Cycladic festival.
The island is surrounded by beautiful beaches with crystal clear waters ideal also for any kind of sport, while a hot Cycladic sun gives everyone the perfect tan.
It also combines to passive islander pace with the frantic fun, good times with gastronomy (since the meat and vegetables are their production since they have breeding farms and organic farming, who make wonderful fish to the boat).
A very historical island it has it roots buried deep into time starting from ancient times till now. The island received its name from the Athenian Alliance Hero Mykonos and today the island has about 5,500 residents. The cool winds during the hot summer months makes the heat more bearable. The locals of Mykonos are self-taught builders a fact that is proven by the harmonious architecture of the island resulting to them becoming known all over Greece.
There is not only natural beauty to be seen here at Mykonos, that are also many site and places of great interest to visit You should pay a visit to the Archeological Museum, the Folklore Museum, the Navy Museum or even some of the old churches and some renovated buildings. In the area of Small Venice you can see some of the most beautiful and most romantic sunsets.
There are many ways to reach the island since it is connected with frequent ferry trips from the surrounding islands such as Sifnos, Heraklia, Koufonisia, Naxos, Paros, Santorini, Siros, Tinos, Milos, Sikinos, Andros, Shinousa, Folegandros, Serifos, Karisto, Amorgo, Ios, Patmos, Lipsi, Ikaria, Evdio, Donousa, Anafi. And also with the central port of Greece such as Pireaus, Pafina, and by airplane from Athens, Thessaloniki, Santorini, Rhodes, and Heraklio – Crete.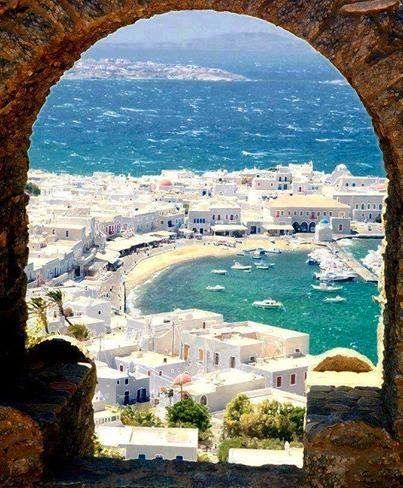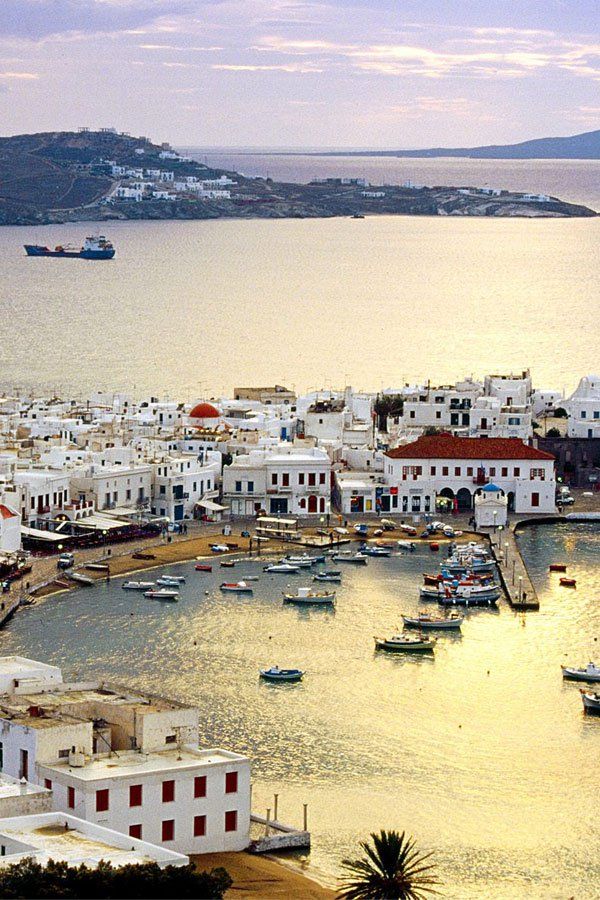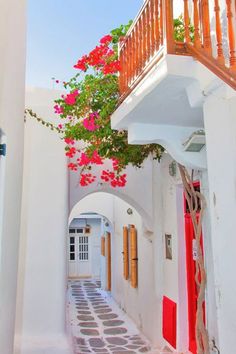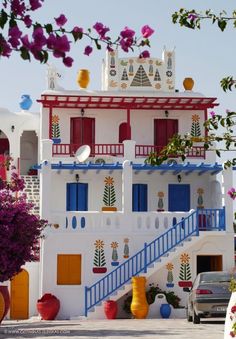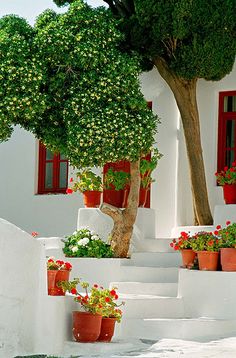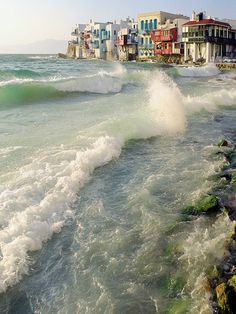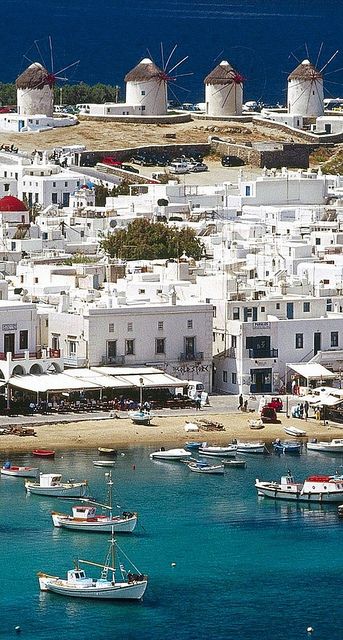 Images via:  Pinterest