Giola a great natural swimming pool with emerald green waters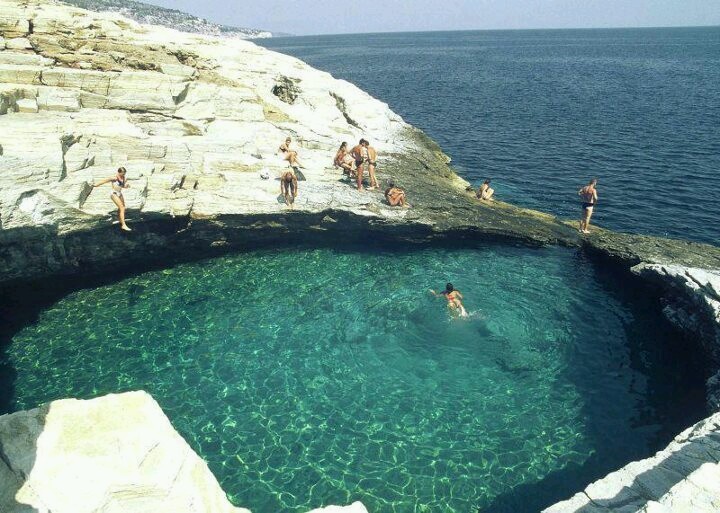 Giola

is  a natural swimming pool with great green waters, carved into the rocks, located in

Tsassos Island

.
The depth of this beautiful natural pool is only about 3 meters, so you must be cautious when plunging from a height.
It ιis necessary to bring with you water and food, since the place is quite remote.
Access: Giola is located at the south part of Thassos island, after the monastery of Archaggelos. Pass Aeria Hotel at Astris and you will see a truck road. Follow the truck road and when you get to a "crossroad" turn to the left to the uphill road. At the end of this road there is parking space. Leave your car and follow the footpath. After 10-15 minutes of walking you will find Giola.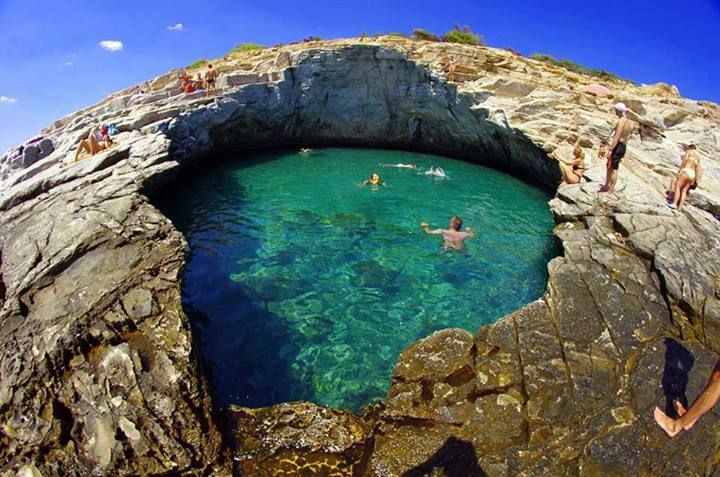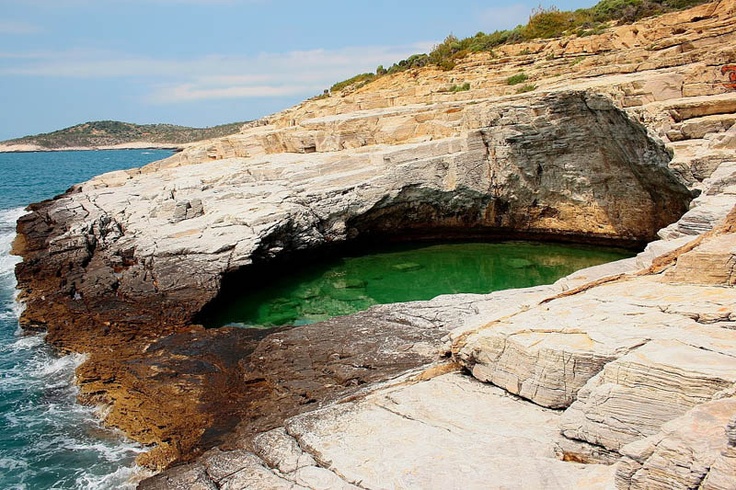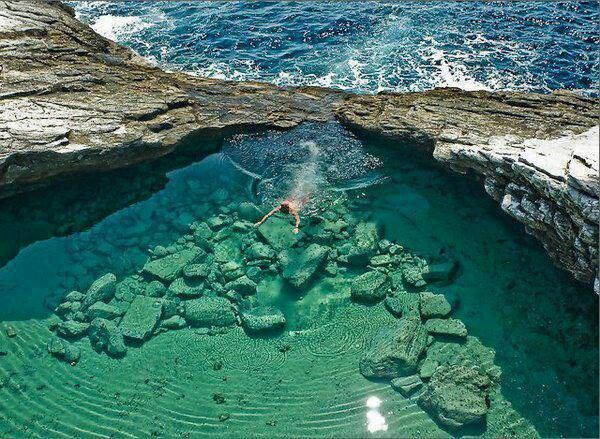 Images via: Pinterest