Preveli an exotic beach with a palm forest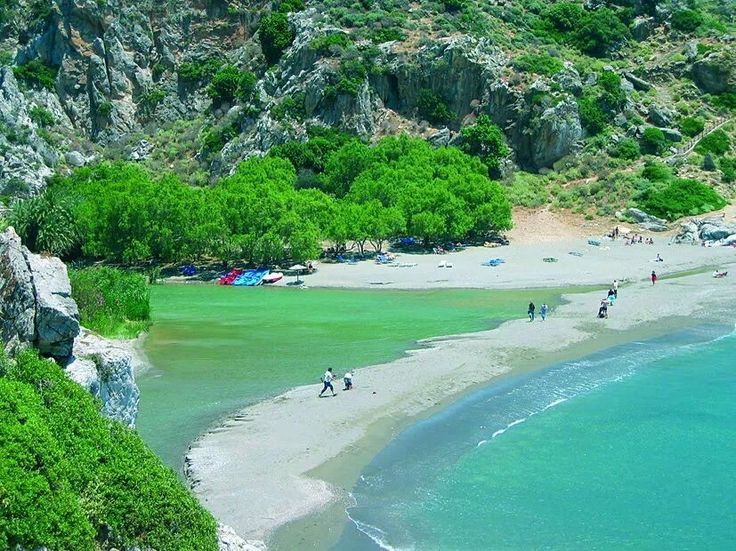 Preveli beach is located  35km south of Rethymno and almost 10km east of Plakias village. Beach of Preveli, also known as Lake Preveli or Phoenix, is located at the exit of the amazing Kourtaliotiko Gorge, where the Great River Megas Potamosi is flowing. 
  It is certainly one of the most famous beach in southern Crete, accepting thousands of visitors every summer. During the 60s and 70s, it was a favorite destination for hippies. On the banks of the Grand River there is a large colony of  palm trees, which give the region a sense of an African landscape. The river, forming a large lake, 1.5km long, before emptying into the sea, and has water all year round. You can walk along the river, under the shade of palm trees and other trees, and start ascending in the beautiful canyon. You can swim in the cold ponds formed in the gorge. 
   At the exit of the river, a sandy beach with pebbles and sand is formed, with sea water being very cool due to the river. In the eastern part of the beach, there is a beautiful rock reminding of a mast. 
  This landscape, characterized as one of the most beautiful in Europe, seems to have attracted homo erectus who might used to swim here, before 130,000 years…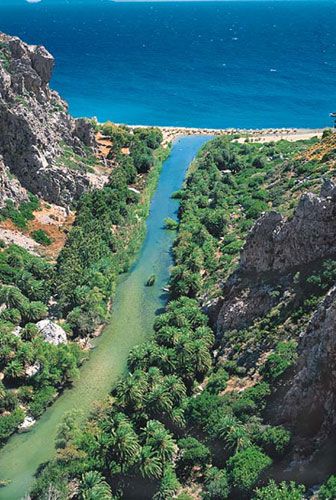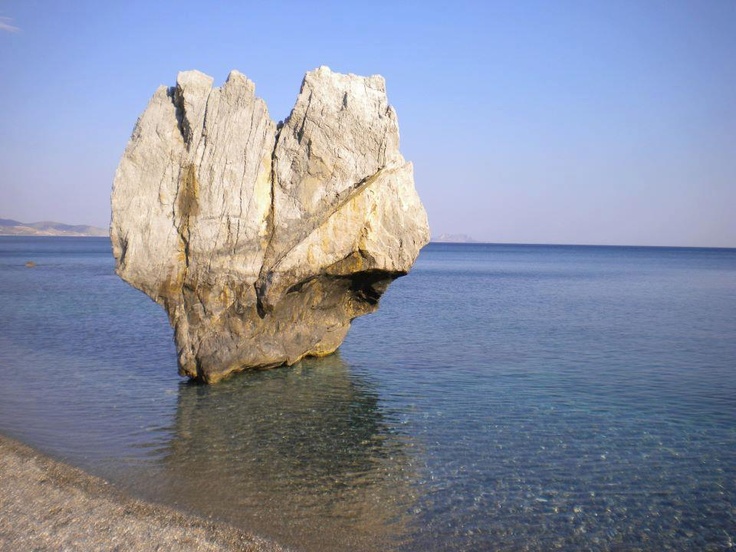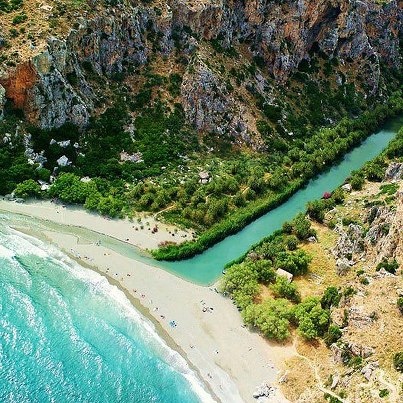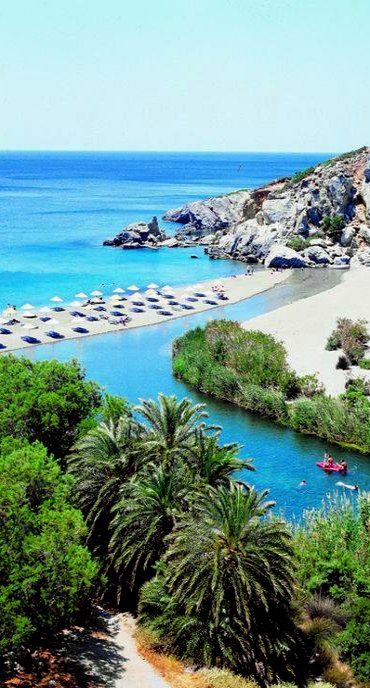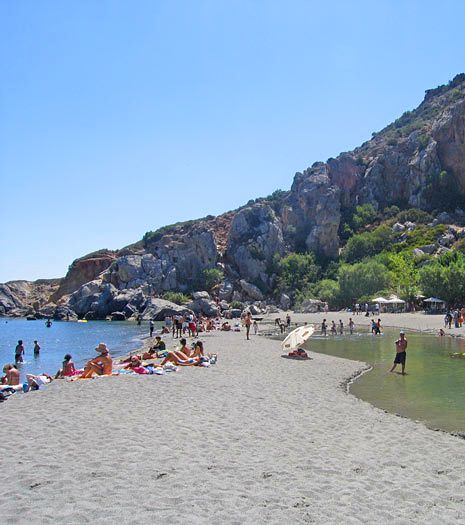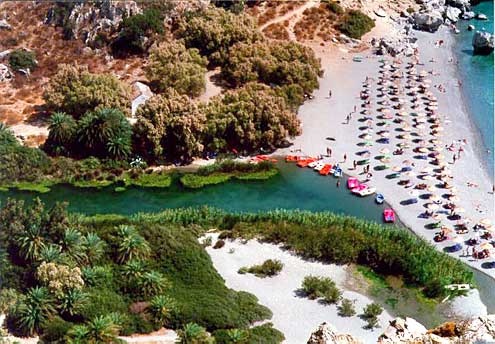 Images via: Pinterest